Description
Details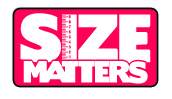 The Perfect Fit Nipple Enlarger is a sexy way to give yourself fuller, erect nipples by use of a double bulb pump. This enlarger has an added unique feature: four graduated O-rings to place over the nipples to keep them standing at attention for extended sessions! Simply place the desired size ring over the open end of the pump prior to pumping, fit the pump over the nipple, then pump away to your desired size. Slide the best suited ring over your now erect nipple, down to the base of the nipple. Now stand back and admire those perfectly perky tips! Two differently sized pumps are included for a custom fit to any nipple.
Measurements:
Pumps are 2.63 inches long, Large Pump opening has 0.53 inch inner diameter, Small Pump opening has 0.35 inch inner diameter, O-Rings range from 0.33 to 0.54 inches inner diameter
Material:
Rubber, Glass
Color:
Flesh
Note:
Includes a total of 8 rings and 2 pumps
Additional Info
Additional Info
| | |
| --- | --- |
| Manufacturer | XR Brands |
| Brands | Size Matters |
| MAP | N/A |
| UOM | Each |
| Size | No |
| Option | No |
| Flavor | No |
| Scent | No |
| Casecount | 96 |
| Inner Case Count | 12 |
| Material | Glass |
| Note | No |
| Power Source | No |
| Features | Nipple enlarger system, comes with two sized bulbs and 8 rings, glass cylinder |
| Height | No |
| Length | 2.65 |
| Length Insertable | No |
| Width or Diameter | 0.53 |
Reviews
Tags
Delivery & FAQs
Frequently Asked questions
For General FAQs click here
For FAQs  related to love/sex dolls click here
All products are shipped from our USA warehouse.
Delivery times - for sex toys, accessories and sex dolls under 3ft'3/100cm:

Please allow up to 4-7 business days for delivery after dispatch.
Dispatch time is generally 24-48 hours from when your order and payment is received.
We email you a free tracking ID so you can track your order.
Delivery times - For full size sex/love dolls ONLY above 3ft'3/100cm:
We provide Shipping WordWide for full-sized sex/love dolls via DHL or another approved carrier.
We provide Shipping WordWide for full-sized sex/love dolls via DHL or another approved carrier.
As the dolls require special attention and care in the assembly process and there maybe customised features,
please allow 1.5-2 weeks to account for manufacture and delivery time. If you are paying via bank to bank wire transfer, please allow
up to additional 7 days for the funds to reach us.
We ship internationally via DHL or another approved provider. Our full size and mini sex/love dolls over 3ft'3/100cm will come from our USA warehouse if stock is available. 
If stock is not available, alternatively, we will ship the doll directly from our international warehouse (outside of hte USA) to the customer.
Please allow for customs approval time.
For further information please read our FAQ page for sex/love dolls.
Payment Options
Flexible Payments Options
1) Paypal & Credit/Debit Cards


Credit Cards processed by PayPal
2) Advance Payment via wire Bank Transfer
We accept advance Wire Bank Transfer for orders over $1,000 only. Note this option is available once you go to checkout and complete your shipping details.
You may also be interested in the following product(s)